Managing Campus Expression and Equality Rights: Contemporary Considerations for Canadian Universities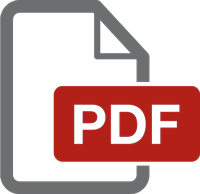 Authors: Arig al Shaibah & Sophie Poinar
Abstract
Is it possible for Canadian universities to transcend the simplistic narrative, presented as a free expression v hate speech polarity, to inspire more nuanced dialogue, deliberation and decision-making in relation to campus speech? The task of reconciling various fundamental rights and freedoms essential to preserving the dignity, equality and liberty of all persons – and thereby preserving the viability of a pluralistic Canadian society – is a complex one, further complicated within a university setting. This paper explores the current Canadian legal terrain in relation to freedom of expression cases. It highlights the juridical ambiguities as well as the distinctive features of the university which create opportunities for reframing the challenge and innovating solutions and it presents several ideas for tools to support university administrators to more successfully manage campus expression and equality rights issues that arise.
Résumé
Les universités canadiennes peuvent-elles réussir à transcender le narratif simpliste et polarisé « liberté d'expression contre discours haineux », pour inspirer un dialogue, un débat et une prise de décision plus nuancés en ce qui a trait à l'expression sur le campus. La conciliation des libertés et des droits fondamentaux essentiels pour préserver la dignité, l'égalité et la liberté de toutes les personnes — et dès lors la viabilité du pluralisme de la société canadienne — représente une tâche complexe, et d'autant plus délicate en contexte universitaire. Cet article explore la situation juridique actuelle au Canada quant aux affaires touchant la liberté d'expression. En plus de souligner les ambiguïtés juridiques ainsi que les caractéristiques distinctives de l'université qui créent des occasions de recadrer le problème et de faire ressortir des solutions innovantes, il propose plusieurs outils susceptibles d'aider les administrateurs universitaires à mieux gérer l'expression sur le campus, de même que les problèmes de droits à l'égalité qui en découlent.
Recommended Citation
Arig al Shaibah & Sophie Poinar, "Managing Campus Expression and Equality Rights: Contemporary Considerations for Canadian Universities" (2021) 10:1 Can J Hum Rts 73.