Citizenship, Belonging, and Deportation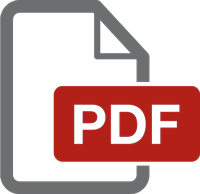 Author: Benjamin Perryman
Abstract
Belonging and citizenship exist in tension when Canada seeks to deport people who are part of the community but not citizens. Building on critical citizenship studies, multi-scalar migration studies, and critical race theory, this paper explores how this tension between belonging and citizenship affects
immigration law that governs deportation. Using the case study of a refugee who was apprehended by child protection services, spent more than a decade "in care", and then faced deportation, the paper shows that deportation is not exclusively governed by the federal government. Actors at sub-national and supra-national scales, often informed by a critical analysis of race, can and do challenge the methodological nationalist assumption that the state is the natural and proper social or political form with which to make decisions about who may remain in Canada. The legal and political dynamics that emerge from this contest help construct immigration law. The resulting construction does not do away with the fundamental principle that non-citizens have only a qualified right to remain in Canada, but it does shape the application of this principle and raise important questions of how a right to remain should be qualified.
Résumé
Le sens d'appartenance et la citoyenneté peuvent se trouver en opposition dans les cas où le Canada cherche à expulser des personnes intégrées à leur communauté, mais qui ne sont pas citoyennes canadiennes. S'appuyant sur des études critiques de la citoyenneté, des études multiscalaires de la migration et la théorie critique de la race, cet article explore la manière dont la tension entre l'appartenance et la citoyenneté influe sur le droit de l'immigration qui régit l'expulsion. À partir de l'étude du cas d'un réfugié qui a été appréhendé par les services de protection de l'enfance, qui a passé plus d'une décennie « sous tutelle » et qui a ensuite été expulsé, l'article montre que l'expulsion n'est pas exclusivement régie par le gouvernement fédéral. Se fondant souvent sur une analyse critique de la race, les acteurs à l'échelle infranationale et supranationale peuvent remettre en question l'hypothèse méthodologique nationaliste selon laquelle l'État est la forme sociale ou politique naturelle et appropriée pour prendre des décisions sur les personnes autorisées à rester au pays. Les dynamiques juridiques et politiques qui émergent de ce débat contribuent à construire le droit de l'immigration. Ce qui en émerge ne supprime pas le principe fondamental selon lequel les non-citoyens n'ont qu'un droit limité de rester au Canada, mais elle façonne l'application de ce principe et soulève d'importantes questions quant à la manière de définir les limites de ce droit.
Recommended Citation
Benjamin Perryman, "Citizenship, Belonging, and Deportation" (2023) 11:1 Can J Hum Rts 91.