Prosecution as a Tool of Human Rights: Reflections on Dominic Ongwen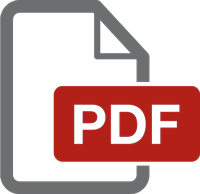 Author: Emil Stanca
Abstract
Dominic Ongwen is the first person tried before the International Criminal Court for crimes he once suffered as a child. Conscripted as a soldier from a young age, Ongwen grew up under the violent regime of the Lord's Resistance Army only to then himself commit egregious crimes, including the use of child soldiers. This paper reflects on the case of Ongwen by focusing on how and why International Human Rights Law relies on International Criminal Law. It concludes that the human rights system continually turns toward criminalization to combat gross abuses. This paper calls into question the efficacy of criminal law as a human rights tool as its individualized modes of culpability and focus on extreme forms of violence obfuscate structural and systemic sources of atrocities. The paper focuses on Ongwen's trial as a case study showing the limits of criminal law in combatting violations of the rights of the child in the context of conflict.
Résumé
Dominic Ongwen est la première personne jugée par la Cour pénale internationale pour des crimes qu'il a subis alors qu'il était enfant. Enrôlé comme soldat dès son jeune âge, Ongwen a grandi sous le régime violent de l'Armée de résistance du Seigneur, pour ensuite commettre lui-même des crimes inqualifiables, y compris l'utilisation d'enfants-soldats. Cet article se penche sur le cas d'Ongwen en se concentrant sur la manière dont le droit international relatif aux droits de l'homme s'appuie sur le droit pénal international et sur les raisons de cet état de fait. Il conclut que le système des droits de l'homme recourt continuellement à la criminalisation pour lutter contre les violations graves. Ce document remet en question l'efficacité du droit pénal en tant qu'instrument juridique des droits de l'homme, car ses modes de culpabilité individualisés et sa focalisation sur les formes extrêmes de violence occultent les sources structurelles et systémiques des atrocités. L'étude du cas du procès d'Ongwen vise à montrer les limites du droit pénal dans la lutte contre les violations des droits de l'enfant dans le contexte d'un conflit.
Recommended Citation
Emil Stanca, "Prosecution as a Tool of Human Rights: Reflections on Dominic Ongwen" (2023) 11:1 Can J Hum Rts 41.